Communication?
TREAT CLIENTS LIKE FRIENDS.
UBCOM: Communications. Managed.
Found in 1993 and meanwhile at home in Germany and Austria the agency combines the advantages of small and big communication companies. Work with us as comprehensive and personal like you do with a small agency, with the infrastructure and flexibility of big agencies.
The cooperation with different partner agencies in individual and specific agency networks turns our small agency into a big one.For you, this means: transparency in pricing and services, interesting alternatives of creative pools in planning and processing of your communication processes.
Uwe Becker M.A. founder and owner of UBCOM Uwe Becker Kommunikationsmanagement worked from 1988 till 1991 as public relations executive in a famous Germany machine manufacturing company at the recompilation of their communications department. Between 1991 and 1993 he worked as account executive in an international public relations agency with company-owned Eastern Europe network for well-known clients like, among others, United Technologies, Upjohn, Airbus Industries, Boeing, Anheuser-Busch and United Parcel Service.
CUSTOMIZED.
MARKET-DRIVEN.
INDEPENDENT.
We supply open, modular communication strategies with reasonable packages of measures, corresponding to the situation of your company – substantially and financially reasonable. For us "full service" in communication means bringing together advertising and public relations in the meaning of a uniform external and internal appearance. Do you think like we do?
.: Public Relations (i.e. customer/employee media)
.: Classic Advertising (information systems, mailings, ads)
.: CI and CD concepts
.: Below the line activities (promotions, event management)
.: Workshops and coachings
.: Multimedia (Internet/Social media/CD-ROM/video/powerpoint presentations)
.: Production and digital printing
Communications management means:
.: First consultation is free of charge
.: Get to know the company on site
.: Preparation of concept in close cooperation
.: Identification of financial funding possibilities
.: Ongoing, customer-oriented realization of concept
.: Common monitoring and control of success
.: Intense personal cooperation during the entire process
Good job. Done.
PERFECT PROJECTS.
Kunststoff Cluster Business Upper Austria – OÖ Wirtschaftsagentur GmbH
jdickel
2018-03-10T12:35:41+01:00
Tips.
Here we publish interesting hints and background business information which might be interesting for you.
On this page we will offer a special service for the visitors of our homepage. A collection of technical terms of communication business regularly extended and updated. It is not easy to find the way [...]
In accordance with the ECG unrequested email advertisement is still prohibited. For this reason such mails can not only cause an administrative penalty but also charge - based on the law - concerning fraudulent competition. [...]
Working – together
Websites of well-known partners and long-term customers. Their offer and service are outstanding. You can really count on them.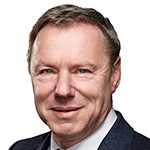 "UBCOM and we share the open minded thinking. Change your mind, the slogan of our company, represents our cooperation. Thinking and working without limits."
Ralf Ackermann, owner of FreeLeaves GmbH, Company consulting and interim management, Member of DDIM (Society of German Interim Management)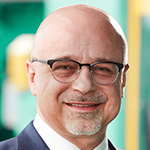 "Since more than 20 years we work very closely together with UBCOM. During that time the cooperation developed and became very intense. UBCOM knows our individual demands and is therefore able to supply those special communication modules we need – fast and with profound special competence."
Dr. CHRISTOPH SCHUMACHER, General Manager Marketing and Corporate Communications ARBURG GmbH + Co KG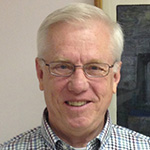 "I began working with Uwe Becker and his agency in order to provide better service for several of our U.S. clients who do business in Europe. From the beginning we were able to develop an excellent working relationship, with all projects understood and completed very quickly and professionally. All clients – whether based in the U.S. or in Europe – are very satisfied with our joint efforts."
SCOTT COLLINS, owner of Collins Marketing Communications
Jobs.
NETWORK FOR NEW PARTNERS.
Sometimes there is more work than time, creative minds and hands, to do the work. This is where you come into play. Let's get in contact if you like intelligent, technical- oriented BtoB- communications as much as we do.
No matter if you are interested in a job in our network or in becoming our partner, just contact us. It costs nothing and might bring a fulfilling cooperation or a new task, for which you are paid accordingly.
We look forward hearing from you!
Your applilcation:
Please send your application, remuneration expectation and availability included to:
Uwe Becker Kommunikationsmanagement UG (haftungsbeschränkt)
Mr. Uwe Becker
office@ubcom.cc
UBCOM-Collection.
THAT SUITS YOU WELL.
CONTACT.
COMMUNICATING MOVES.
An Austrian proverb says: Talking brings people together. So let us talk. About your communication. Maybe we could also come together then.
This post is also available in: Deutsch